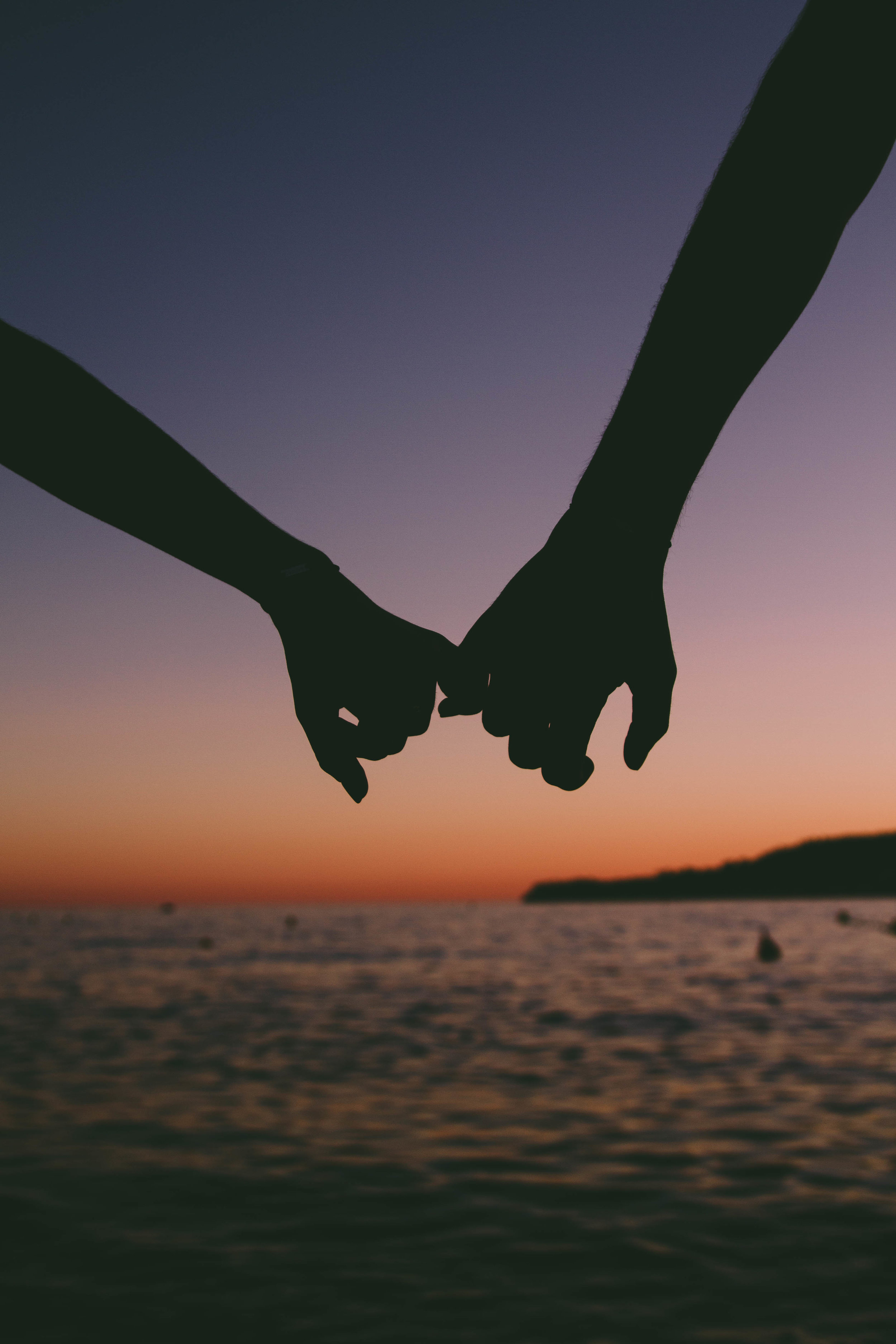 I have been thinking about relationships. How with each connection comes a new set of rules. How each person is unique, and their needs are different. How our experiences together are beautiful and only apply to us. The lust/love in our encounters etches on to our brains and helps us grow emotionally and physically. We decide how our affair of mind, body and soul begins, evolves, and one day ends. The element of control that each party feels and also acknowledges makes the relationship simpler than a "normal" relationship. You know where you stand and have a strange sense of security. I have fallen in love with transactional relationships. I love having my harem of lovers: they are fulfilling, loving, passionate and have a set of very healthy boundaries. I am a woman with wants and needs, and I also have many naughty boxes that need to be ticked to satisfy me. The longer I am in this industry, the more I love all the purest forms of intimacy. I don't believe I am destined to be with one singular person. I think its a massive expectation of anyone to be able to tick all the boxes you have, especially if you have a bloody lot which, well, I fucking do haha The list is so incredibly long that I can't believe it sometimes haha. Each year, I become more and more sexually aware, which then adds to my extensive list. Do you experience this? Am I assuming everyone does? Making an assumption isn't the best thing really, is it? Accepting your body and who you are as a being in this big crazy world is though, It adds to the confidence each year brings and gives us the maturity to perceive life, love, romance, lust and all the things in between with care and truth. The unity in transactional partnerships is deep and real. You are present and vulnerable so you can be who you are, who you crave to be, and well that all we want, isn't it? To be authentic and loved......... Is it that simple????
I often get lost in my thoughts, especially when my carnal lust drips into them. My mind wonders, into animalistic realms where I feel free, empowered, and enlighten. I think of the sacred act of being one with another, How it enhances both body and soul — the importance of getting lost in the moment. Letting go and Being present the act itself can also be meditative. We are set free from life stresses, and our control in our own lives, escapism is needed, and we need to give ourselves premission. Our desire to hunt each other and to "give" ourselves is so natural and beautiful. The feminine and masculine connected within ourselves and joined with another. The dance of souls. I often think about this as I'm walking in nature. Nature takes you back to your primitiveness. As you walk through the woods, by the sea, on the moors this overwhelming feeling, you belong, and you are part of this fantastic world. You are part of the fabric of life. The world has evolved so quickly in the last 100 years, but we haven't, we are still and always will be mammals. Mammals that crave, and need carnal connections.
We want the rawness, the empowerment of touch. That wanting will never go away. It's primal, and it is ingrained into us. I feel in many ways I am scared whore, I am the predator, and I am prey. I am all, and I am nothing in this world. We are so much and so little. But in the connections that we make with one another, we create memories and moments that will be etched into of minds for the rest of our lives. That is so beautiful. We are seen in our purest form. We are vulnerable and are probably more ourselves in the sacred act of sex than any. It's so fucking incredible, and it makes me smile so much. With my old and new clients, we are evolving together; we are making our journeys through this life so much more. I feel truly blessed to have such wonderful memories so far, and I can feel it with all my being that more will come and that makes me so excited! I'm starting to ramble haha so I will leave it there.
Yours, Louisa x
April 28th - Just a walk…….
As I walked through the wet woodland I felt big droplets of rain on my skin. I could smell the wet moss and the trees. The darkness of the woods excited me! The thought of a man/beast lurking in the shadows watching me aroused me! Another drop..my senses heightened! Another drop, I began to get aroused. I stopped and leaned against a tree. I took a few breaths. My hand moved up and down my thighs and then glided to my breast....... Suddenly I heard a mans voice "close your eyes" in voice deep and husky. My heart began to race! My eyes grew big! I wanted to look behind me but was filled with fear of what would happen if i did!
I closed my eyes.
"Put out your hands"
I held my hands out...one clasping the other. Another drop of rain...each drop making me twitch! He led me forward and over the uneven ground. He pulled my hands apart and tied them separately. I held onto the rope that had be tied, arms suspended in the air!
He kissed my neck
I bit my lip, my body jolted forward!
I suddenly felt cold metal against my skin. I felt sick with fear! He began to cut the clothes from my body, occasionally I would feel the cold steel and its sharpness! My body shook... my eyes closed tightly! I wanted to look! I desperately wanted to look but fear wouldn't let me! My skin was bare to the elements. I felt the moss and sticks under my feet. I felt each drop of rain fall from the the tree branches on my bare body, the cool air against my face. I felt his breath on my thigh ...I opened my legs further beckoning him in. He slowly ran the steel blade up my legs. My cunt became wet! He kissed my thighs and slowly ran the steel towards my cunt! I shook! He licked and sucked me! The feeling so intense! I gasped for breath! "I want to see you" I said softly. He stopped! I had offended him... I felt sick! My stomach knotted but I became wetter! It excited me that i didn't know what he was going to do, would he punish me? How would he do it?
I felt silk move across my eyes and then firmly tied! He pulled my hair back and kissed my forehead! He released my hair and his hands held my breasts and his fingers played with my hard nipples. He kissed my neck, my whole body filled with lust and passion; I wanted him....I wanted him inside me....I wanted his hard cock in my wet cunt pounding me. "Fuck me" I whispered one of his hands moved down and began to play with my wet cunt "fuck me please" I begged. My head fell back with pleasure. "Fuck me" I groaned. I was close to cumming. "FUCK ME!!" I Shouted my body shaking I wanted him inside me...i wanted his cock covered in me "FUCK ME PLEASE" I screamed my whole body trembling! He stopped touching me. "No please don't stop........please............please" I begged.
He cut me from my ties. I fell to the wet floor, trembling post orgasm. I laid trying to catch my breath! I removed the silk from eyes. He had gone! All that was left was the rain and the woods and my need to have his touch again!